Online Energy Café
Manchester
This webpage provides information and advice you can use to keep your home warm, and reduce your electricity and heating costs. Scroll down the page to find a selection of short videos that offer some quick tips on keeping you energy bills under control.
In addition, if you visit the website at the following times, you will be able to talk directly to our expert energy advisors. The advisors are all trained experts working for the charity Groundwork in Manchester, UK. They can answer your queries and provided tailored advice on reducing your energy costs and get ready for the upcoming heating season. Just click on the 'Live Chat' button in the bottom right of your screen to access this feature.
7th December, 2020
10:00 am – 12:00 noon
10th December, 2020
2:00 pm – 4:00 pm
READING YOUR ENERGY BILLS AND SWITCHING SUPPLIERS
KEEPING WARM AND SAVING ENERGY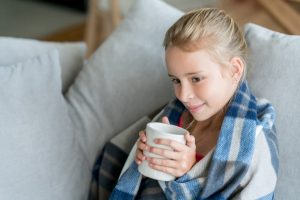 DISCOUNTS AND BENEFITS ENTITLEMENT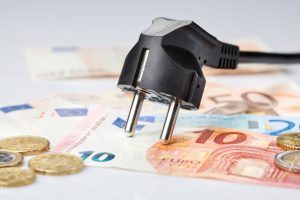 Reading your energy bills and switching suppliers
Using energy is very easy – we all do it every day. Reading our energy bills is a different story. Most people feel confused when they look at the breakdown of how much energy they use each month or year. The technical terms energy providers use don't tell us a lot about where the costs of energy come from and how they can be controlled. The below videos will show you how to read your energy bill and work out what it means for you and your family. More importantly, these videos will enable you to take control of your energy, decide if you want to switch your energy provider and how to do it. Choosing a better energy plan (or 'tariff') is one of the best ways to save money – don't miss that opportunity!remove this text inline or in the module Content settings. You can also style every aspect of this content in the module Design settings and even apply custom CSS to this text in the module Advanced settings.
Reading your energy bills (Energy Saving Trust)
Reading your energy bills can be confusing. This video will show you what information is included on your bill and what it means.
Switching your energy supplier
Switching energy suppliers to get a better tariff is a reliable way to cut energy costs. This video will show you how to select a better offer from available energy suppliers using the information from your energy bill.
Keeping warm and saving energy
There is no place like home but living in a house or a flat can be a source of stress for some of us. Our homes are supposed to provide us with a warm and a secure place to enjoy a meal with our family or friends. There is a hidden cost to meeting all those needs and these costs can translate into high energy bills. To keep warm, we need heating. To eat, we need our appliances. To clean, we need hot water. To move around our homes, we need the light.
Each device and appliance we use in our homes uses energy. This is why it is important to make sure that we use them in the right way. The videos below will teach you how to use the devices to make sure that you can use them and do not spend too much money while doing so. They also include quick tips on how you can make the most out of your heating and electricity by improving efficiency of your home – these easy steps can make your home a more comfortable place to live in and save some money in the process.
Heating and hot water
How to use thermostat / programmer
Setting up the right temperature on your thermostat or programmer is key to making sure you make the most out of your energy to cut energy costs and keep warm during winter.
How to change hot water temperature
Our Green Doctor will show you how to control the hot water temperature on your boiler to let you save money and access hot water whenever you need it.
How to use a storage heater
Storage heaters are a great way to keep warm but can be tricky to use. Watch this video to learn how to use them in a right way and make most of out of your energy when you need it most.
Tips for quick and easy energy savings
Draught proofing your home
How long your home stays warm depends on how well it keeps cold air out. This video will show you how to protect your home from draught.
Some of the heat emitted by your radiator is absorbed by the wall it is mounted on. Installing a radiator reflector foil will let you make the most out of your energy and keep your home warm for less.
Six small tips to save £60/year
Learn how to save £60 every year by using the six simple steps discussed in this video.
Most energy hungry appliances
Your energy bill tells you how much energy you use in total. This video will show you which of your appliances consume the most energy and how to use them in a way that will let you cut your energy costs.
Energy efficient lightbulbs
Small steps like choosing energy efficient lightbulbs can reduce your energy bills. Learn more by watching this video.
Tips to save up to 40% energy
This video brings the tips from other videos together and outlines some other steps you can take to reduce your energy consumption while keeping warm.
If you find our videos interesting but would like to learn more, our energy experts are available to answer any questions you may have through our Live Chat. If you decide to speak with one of our energy advisors, this conversation will be private and won't be recorded, so it is a safe space to discuss your personal circumstances.
Discounts and benefits entitlement
Depending on your circumstances you can qualify to access support offered by the Government. Some of the schemes you may access include:
The eligibility for these schemes depends on your personal circumstances. We would like to invite you to discuss your eligibility with our Energy Advisors over our Live Chat. To receive advice outside of the official Live Chat hours, please contact Groundwork Greater Manchester on 0800 090 3638 or at energyworks@groundwork.org.uk.
You can also access further support through the Groundwork Greater Manchester or Citizens Advice.
Fighting fuel poverty: Clare's story
Helping people to take control of their energy bills – Hanan's story
Thank you for visiting the website of the STEP-IN Project. We hope you found the videos we prepared for you useful and had a chance to chat with one of our qualified Energy Advisors. If for whatever reason you were unable to join us during our Live Chat sessions, you can access tailored energy advice through Groundwork Greater Manchester on 0800 090 3638 or at energyworks@groundwork.org.uk.
Feel free to give them a call or send them an email, and get the advice you need!
Please note that we will not be collecting any personal information during the Live Chat events. All records of your conversation and its content will be deleted as soon as you finish your conversation using the private Live Chat room. No one other than the Energy Advisor will be able to see or access any information you send through the Live Chat. All communication between you and the Energy Advisor is fully encrypted and cannot be accessed by any third party.
The Energy Advisors may take notes during your conversation, but these will be fully anonymous and will not contain any personal identifiable information. They will contain a very general description of the conversation, discussed issues and advice offered.