On Saturday, January 25th, 2020, the second energy café of the mountainous Living Lab of STEP-IN project was held in the hospitable Metsovo City Hall, in the presence of the Mayor. The main theme of the event was the presentation of the results of the first round of the Mountain LL and was attended by many residents of Metsovo.
The event had two parts. In the first part, Dr. Dimitris Damigos, Professor of NTUA, analysed the heating and electricity needs of the households of Metsovo, which were calculated on the basis of measurements collected by temperature, humidity and electricity consumption sensors in a selected sample of dwellings. The results confirmed earlier NTUA surveys, which had highlighted the problem of the excess energy costs in the mountainous areas. In the second part, the NTUA researcher Dr. Nikos Katsoulakos presented a bundle of recommended energy saving measures, with examples of real and hypothetical homes in the study area. The proposed actions included a range of solutions – from zero-cost behavioural measures to relatively costly energy-saving housing interventions – and were accompanied by an indicative cost-benefit analysis.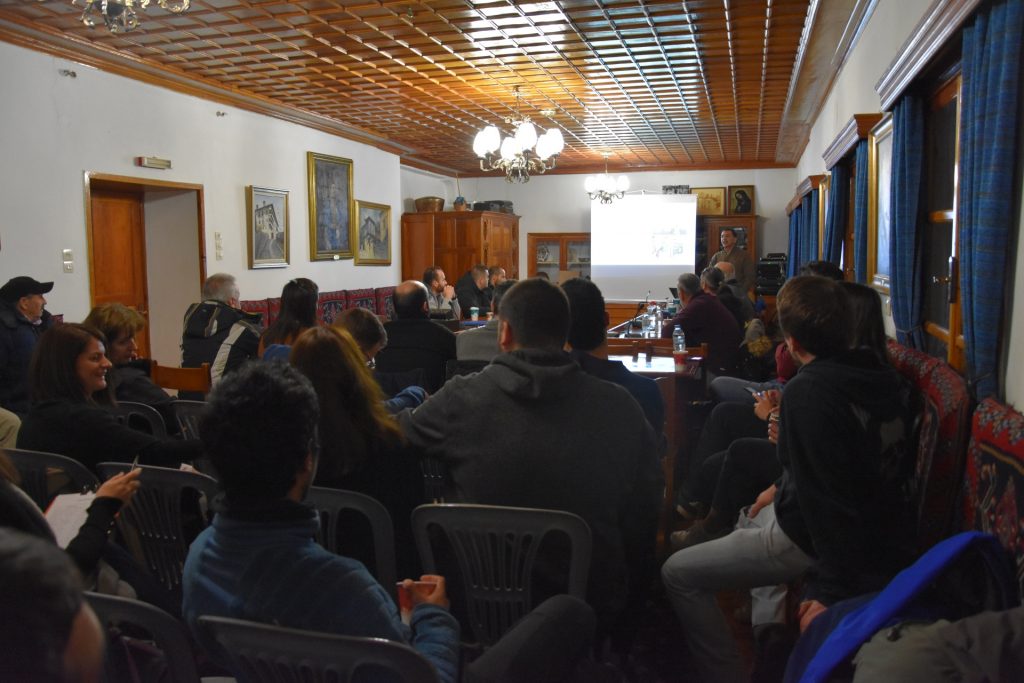 The presentations provoked a rich dialogue concerning potential energy saving solutions, both at household and community levels. Useful comments were made by researchers of NTUA and RAE, as well as by a licensed heating professional, who provided valuable advice and information. The attendees, based on the feedback provided through a short questionnaire, said that the information and advice provided during the event was useful and improved their knowledge on how to reduce their utility bills. Further, they mentioned that they are willing to implement energy saving measures based on what they heard at the event.
The actions of "STEP-IN" are ongoing. Already fifty new households are participating in the second round of the Mountain LL, and the preparations for the first energy poverty national conference to take place next summer have begun!